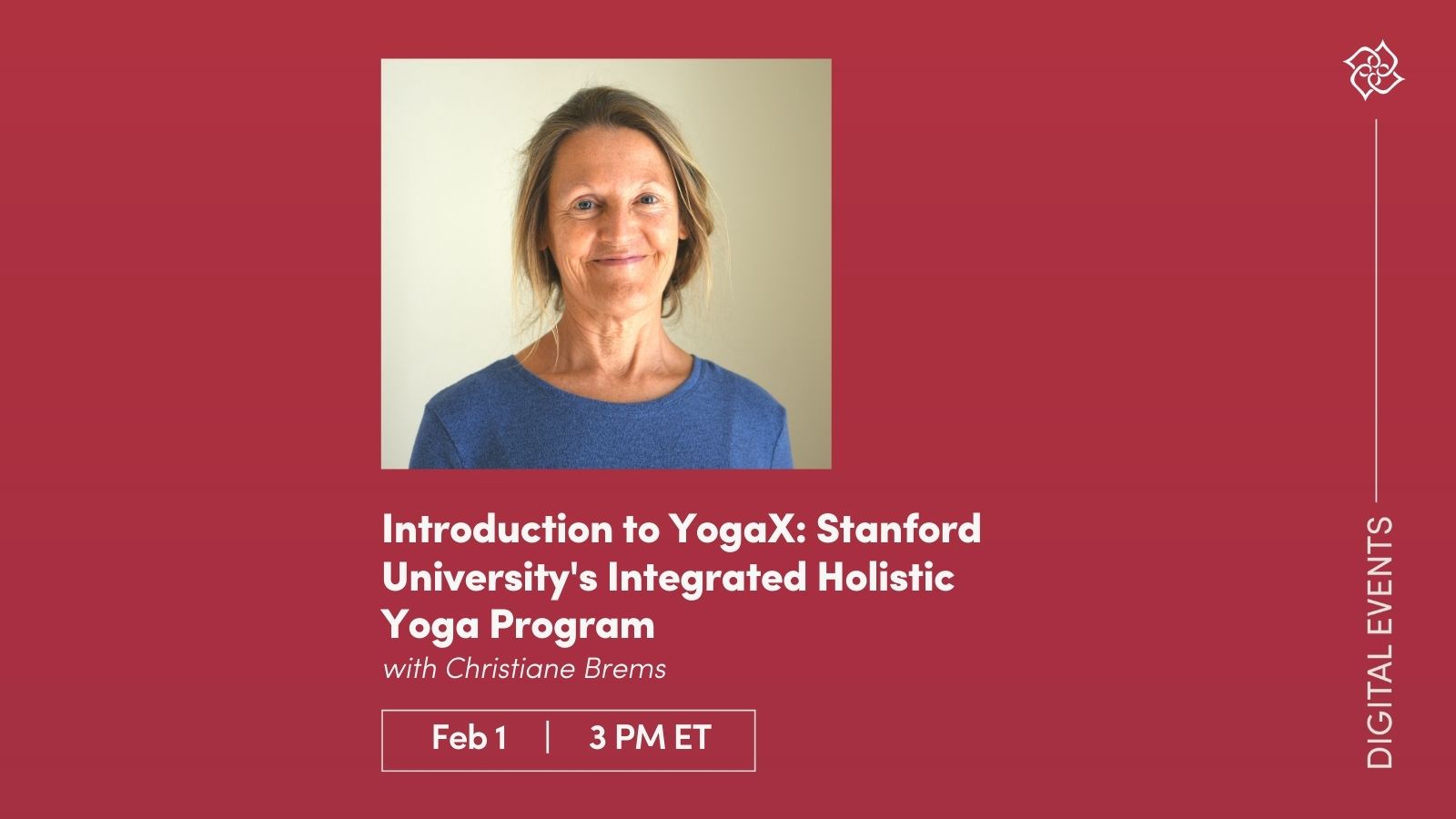 For the last ten years, a team of yoga-practicing psychologists from Stanford University's Psychiatry Department has offered specialized yoga teacher trainings, as well as research and yoga classes, through the YogaX Integrated Holistic Yoga Program.
What is integrated holistic yoga? This model offers a mindfully embodied, comprehensive set of practices, dedicated to enhancing wellbeing for all, and works to promote the science and application of yoga in the medical community and beyond.
Join us and Dr. Christiane Brems to learn how YogaX is removing barriers to accessing yoga in an innovative, cross-sector approach that integrates the traditions of yoga with modern neuroscience.
In this workshop, you will:
· Be introduced to the integrated holistic yoga program at Stanford University
· Learn how the YogaX team approaches yoga teacher training
· Explore how a yoga teacher training program is integrating yogic traditions and practices into modern medical applications